Laos is one of those rare landlocked countries of the world that are surrounded by cultural giants from all around, yet have maintained their own culture and lifestyle till date. It is sandwiched by Vietnam and Thailand and also shares its borders with Myanmar and China in the north. But when you are on a Tour to Laos, you would be amazed to know that the Laotian culture and lifestyle is unique and is thriving even in the presence of cultural influence from China and Thailand.
 And if you want to understand Laos and its soul, you have to understand the slow rhythm of this place. Now, the question arises: how would you do that and where all you can visit to connect to the soul of Laps and Laotian culture. That is why to help you out, we have enlisted a few places and activities that would not only connect you with the very roots of Laos, but would also make your tour an unforgettable one.
1 Visit Vang Vieng
Vang Vieng was discovered by a group of backpackers in the late 1990s and since then, it is a major tourist destination of Laos. Surrounded by mountains, gushing river and lagoons, this place is a beautiful destination to sit back and relax.
2 Visit the 4,000 Islands
If you are visiting Laos with your friends, then 4000 Islands is a perfect place where you can sit, relax and have the best times of your life. Situated in Southern Laos, near to the Cambodian border, 4000 Islands is the name given to tiny islands in the Mekong River.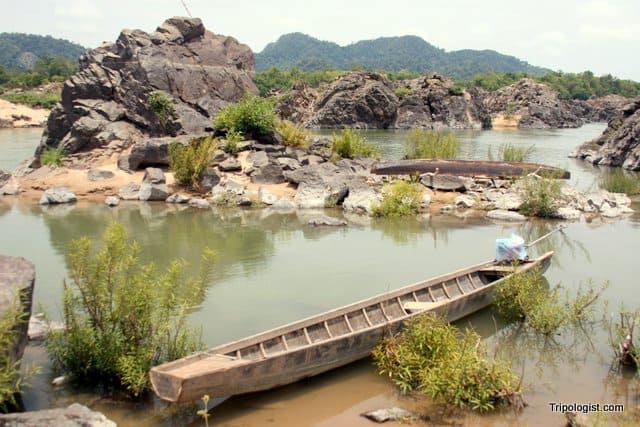 3 Give the Gibbon Experience a Shot
Don't forget to give the gibbon experience a try when you are vacationing in Laos. It is a mesh of ziplines that connects the highest tree houses of the world where you can stay for 2-3 days. While you are here, you won't be in connection with the outside world which makes it an altogether different experience.
4 See the Plain of Jars
If you are a sucker for legends and folklores, then Plain of Jars is a perfect place for you. There are three distinct sites where you would find thousands of stone jars of different sizes scattered here and there. These are considered to be a part of the burial  rites in the Iron Age. And according to the folklores, these jars were made by giants to store alcohol.
With that being said, these are some of the sites that are must visit and activities that you must do while you are on Laos Tour. Want to know more about this enchanting country? Then, stay tuned with us.